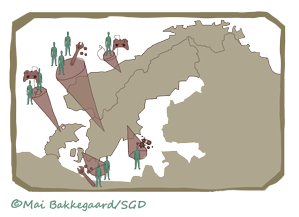 When the core team is in place, it is time to consider what kind of company you should start. It varies a bit from country to country, but in most cases you've got variations of 3 or 4 types of companies from the personally owned company to the public limited company.

Proprietorship
This is a personally owned company, in which the owner is personally liable for the economy of the company.

Partnership
Similar to the personally owned company, only with ownership distributed among a number of partners.
Private Limited Company.